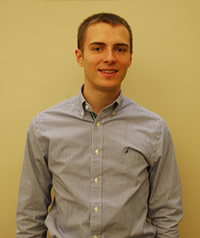 Woburn, MA – August 2017 - Vacuum Barrier welcomes Brett Dexter as the new Technical Support Engineer.
Brett will be part of the sales and service team assisting with the schedule for the Field Service Technicians and being the initial customer contact for any technical sales or service issues.
Brett is a 2017 graduate of The University of Massachusetts Lowell with a Bachelor of Science in Mechanical Engineering.
Please join Vacuum Barrier as we welcome Brett.