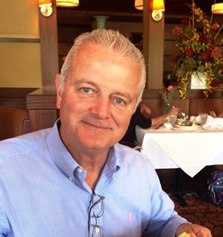 Woburn, MA – November 2016 – It is with mixed emotions Vacuum Barrier Corporation announces the retirement of our Vice President of Sales, Ed Hanlon on December 30, 2016.
Ed joined Vacuum Barrier in 1982 as an Application Engineer under the leadership of Leonard Gardner. During his employment with Vacuum Barrier Ed held the position of Senior Application Engineer, Food and Beverage Sales Specialist, Sales Manager and Vice President of Sales, responsible for worldwide sales and marketing. Under his leadership, Vacuum Barrier maintained a strong international presence and increased overall sales volume.
Ed has been an integral part of Vacuum Barrier for 35 years. It is difficult to sum up all his accomplishments but his dedication, hard work and positive attitude are worthy of admiration. Please join us at Vacuum Barrier as we wish him a healthy and happy retirement he will spend with his wife Denise, their five children, spouses and five grandchildren.