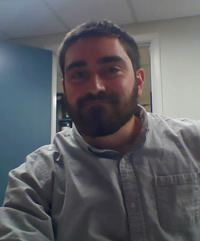 Woburn, MA – December 2016 – Vacuum Barrier welcomes Tyler Ewen as our most recent addition to our growing field service team.
Tyler will take on the role of Field Service Engineer providing new and existing customers assistance on selecting proper piping and dosing systems for their facility. Tyler will continue support with training on proper start up, operation and troubleshooting of systems. Additionally, Tyler will work in-house testing bottles and packages for dosing suitability.
Tyler is a Cum Laude graduate of Fitchburg State University with a Bachelor of Science Industrial Technology.
Please join Vacuum Barrier as we welcome Tyler.