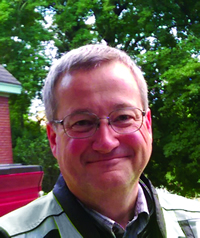 Woburn, MA – February 2017 - Vacuum Barrier Corporation is pleased to announce the promotion of Mike Johnson to the position of Vice President of Sales.
Mike joined Vacuum Barrier in January 1983 with a background in mechanical engineering. He worked in the engineering department before joining the sales department in 1987 as an Application Engineer. In 1998 he was promoted to Senior Application Engineer. In 2006 he was promoted to Director of North American Sales and Service. In 2013 he became responsible for sales efforts in North America, Central America, and South America. He will also continue to be responsible for the company's field service team, as well as the marketing efforts. Mike's 34 years of experience at Vacuum Barrier have given him extensive knowledge of the industries and applications they serve.
Vacuum Barrier Corporation has designed, engineered and manufactured vacuum-jacketed liquid nitrogen dosing, handling and transfer equipment to a wide variety of industries since 1958. For more information on how Vacuum Barrier can assist you with your liquid nitrogen handling needs, please contact them directly at 781-933-3570 or visit their web site at www.vacuumbarrier.com.