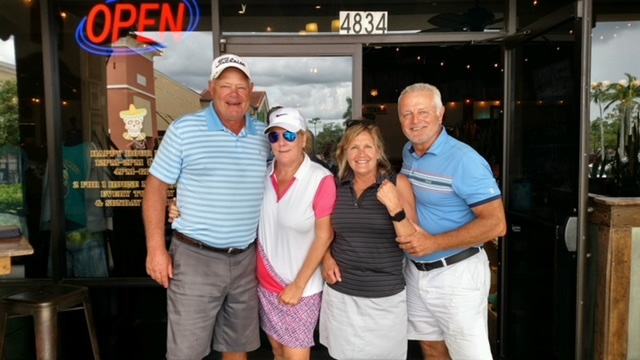 George Moore, left and Ed Hanlon, pose with their wives in Florida
Please join Vacuum Barrier in extending their best wishes to George Moore who retired from VBC in April 2018. George was a 38 year veteran in the welding department, where his knowledge and skills will be greatly missed.
George now begins a new chapter in his life, moving to Florida where he can focus on his new passion, spending days perfecting his golf swing.
Since 1958, Vacuum Barrier has established itself as the leader in liquid nitrogen dosing and piping systems by continually refining equipment to meet a variety of industry challenges. Contact them directly at 781-933-3570 to discuss their complete line of liquid nitrogen products, or visit their web site at vacuumbarrier.com.