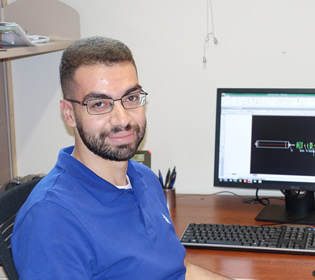 Vacuum Barrier welcomes Anthony Damigella as their most recent addition to the Engineering Department in the position of Mechanical Engineer.
Anthony is responsible for analyzing design proposals to evaluate the feasibility, cost and maintenance requirements. Anthony will also design product improvements and component updates to ensure continued optimum performance.
Anthony is a Cum Laude graduate of Boston University and a member of Pi Tau Sigma, Mechanical Engineering Society.
Vacuum Barrier Corporation is the worldwide leader in cryogenic piping and equipment, servicing a large number of industries since 1958. For more information on how Vacuum Barrier can assist you please contact them directly at 781-933-3570, or visit their web site at vacuumbarrier.com.