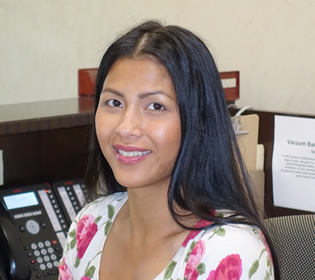 Vacuum Barrier welcomes Dang Ke as the newest addition to their staff. Dang will take over the position of administrative assistant, overseeing the front desk, international shipping paperwork, sales quotes and general office support.
Dang joins Vacuum Barrier with a number of years' experience as an administrative assistant, most recently working 10 years as the Registrar Assistant at Lowell Community Charter Public School.
Since 1958, Vacuum Barrier has established itself as the leader in liquid nitrogen dosing and piping systems by continually refining their equipment to meet a variety of industry challenges. Contact them directly at 781-933-3570 to discuss how they can assist with your LN2 handling needs, or visit their web site at vacuumbarrier.com.