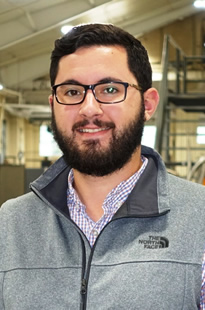 Vacuum Barrier Welcomes Will O'Doherty-Popp. 
Will joins Vacuum Barrier with previous experience as a Design Integration Engineer at MTU Aero Engines, North America. He is a graduate of the University of Connecticut, where he earned Bachelor's degrees in Mechanical Engineering and German Studies.
Vacuum Barrier Corporation is the worldwide leader in cryogenic piping and equipment, servicing a large number of industries since 1958. For more information on how Vacuum Barrier can assist you please contact them directly at 781-933-3570, or visit their web site at vacuumbarrier.com.