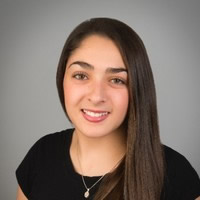 Vacuum Barrier welcomes Shaya Nehme as their most recent addition to the sales department, as an Application Engineer.
Shaya is a summa cum laude graduate of Merrimack College with a BS in Mechanical Engineering. She comes to us with experience in sales engineering, and is excited to utilize her experience to bring value to the team. Shaya will be working directly with customers by delivering technical presentations, designing piping layouts, and performing other field services as needed.
Vacuum Barrier Corporation is the worldwide leader in cryogenic piping and equipment, servicing a large number of industries since 1958. For more information on how Vacuum Barrier can assist you please contact them directly at 781-933-3570, or visit their web site at vacuumbarrier.com.