Vacuum Barrier Corporation designs, engineers and fabricates LN2 dosing and piping systems for Food & Beverage, Semiconductor, MBE, Pharmaceutical, Biotech, Beer, Wine, Coffee, and Cannabis industries. Investigating your application, we provide a custom or standard LN2 solution and become your one-source for a complete system. Our continued commitment to delivering safe and defect-free products while achieving the highest customer satisfaction has allowed us to remain the leader in LN2 dosing and piping systems since 1958.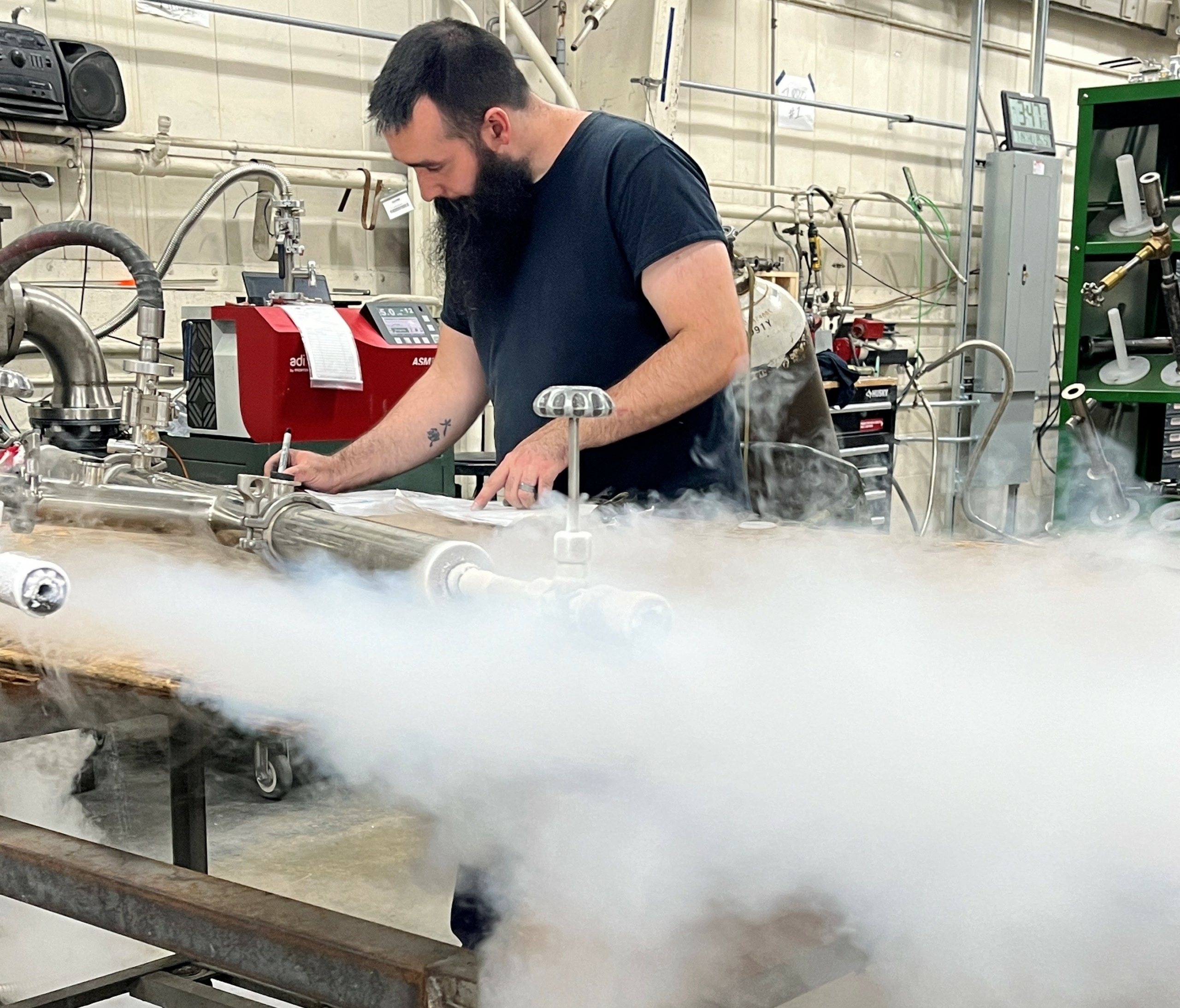 If you have an LN2 piping or dosing project you'd like to discuss with our expert team, please reach out today.
<! ========= Cool Timeline Free 2.7.1 =========>
Timeline
VBC designs and fabricates the Linjector, to pressurize beverage cans as manufacturers moved from 3-piece steel to new 2-piece aluminum.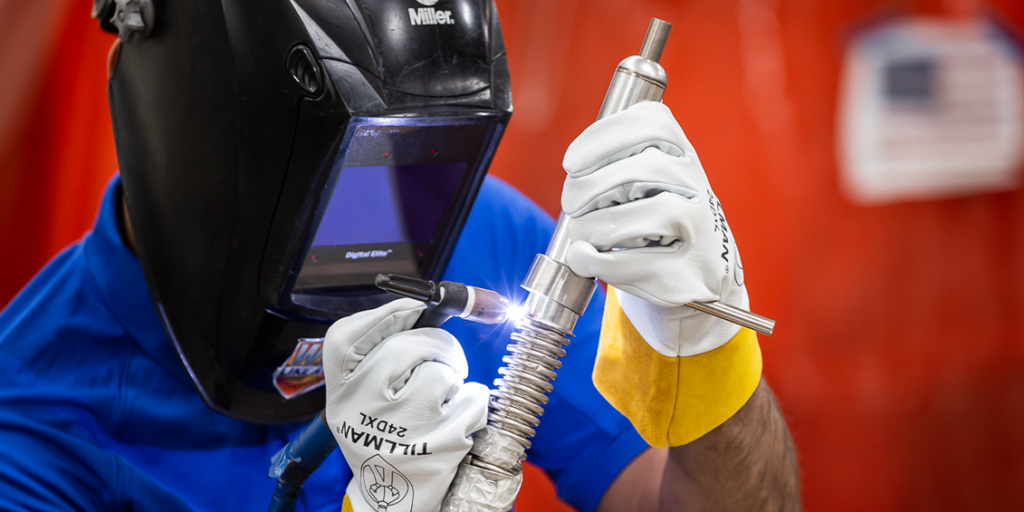 Modular piping components and system design allow for the reconfiguration of systems as requirements evolve, especially in the semiconductor industry.
Many more industries require automation of LN2 delivery, such as cryoshrinking, rubber deflashing, cryopreservation, halogen lamp manufacturing, and environmental test chambers.
Providing custom and standard solutions for all LN2 handling applications, we have worked to position ourselves as your one source for a complete LN2 system. Our corporate policy is to understand and fully meet customers' requirements at all stages of work. Our goal is to design, manufacture and deliver safe and defect-free products while achieving the highest customer satisfaction. Our commitment is to continuously improve our quality management system, which provides the framework to monitor quality issues and promotes employee involvement.

David started at VBC in the Engineering Department in 1986 as a Mechanical Engineer. His project management and engineering skills led to his promotion to General Manager in November of 2000. In April of 2013 David was promoted to Vice President of Operations where his duties expanded from managing the manufacturing and purchasing needs of VBC to also include managing the administration staff and fulfilling the human resource requirements of the company. He was then promoted to Executive Vice President in 2013, overseeing all aspects of VBC activities. In July of 2019 David was promoted to President of the Corporation.

Priya started her career as a Controls Engineer at VBC in the Engineering Department in 2003. While working full-time, she attended Bentley University and earned an MBA in 2008. She was promoted to Accounting Manager, Controller, and Treasurer in 2015. In addition to managing all aspects of the company's finances, Priya is also responsible for managing its IT, business insurance, human resources, and employee benefits.

Bill started at VBC in 1983 as a welder and was promoted to Manufacturing Manager in 2000. In 2017 he was promoted to General Manager overseeing all aspects of production. Bill's calm, professional demeanor and steady hand on the ship's rudder keeps VBC sailing along in the face of an ever-increasing workload.

Vice President, Engineering
Jack started at VBC in 1985 in the Engineering Department as a Mechanical Engineer. He quickly became the go-to guy for every technical question. Jack's extensive knowledge of our applications comes from long hours of hands-on work in the field. Jack was promoted to Engineering Manager in 2000 and Vice President of Engineering in 2015.

Vice President, Sales & Marketing
Mike is VBC's Vice President of Sales and is also responsible for service and marketing efforts. Mike joined the Engineering Department in 1983 and was then recruited by the Sales Department in 1987. Over the years, he was promoted to Senior Application Engineer and Director of North and South American Sales. In 2017 he stepped into the role of Vice President. Mike's many years of experience at VBC have given him extensive knowledge of the industries and applications they serve. He has continued to develop a great team of salesmen, technicians, and sales representatives worldwide.

Russ began his career with VBC in 1980 as a Mechanical Engineer and worked his way to Vice President of Engineering before his role as President of the Corporation in 2001. During his successful career, Russ has been at the forefront of new design efforts for VBC's beverage applications, cryogenic piping development, and high-temperature heat shields. Russ retired from his role as President in July of 2019 and remains on as Chairman. BSME Northeastern University 1977.